George and Vera Shilibeer and their son Christopher started the Lakehead Stud in the 1960s. One of their foundation mares was Wells Velora, and their stallion was Wells Three Star, which they purchased from Harry Sleigh of the Wells Stud. They had many showing successes with their ponies - Lakehead Emma winning supreme champions at the three Royal shows in one year.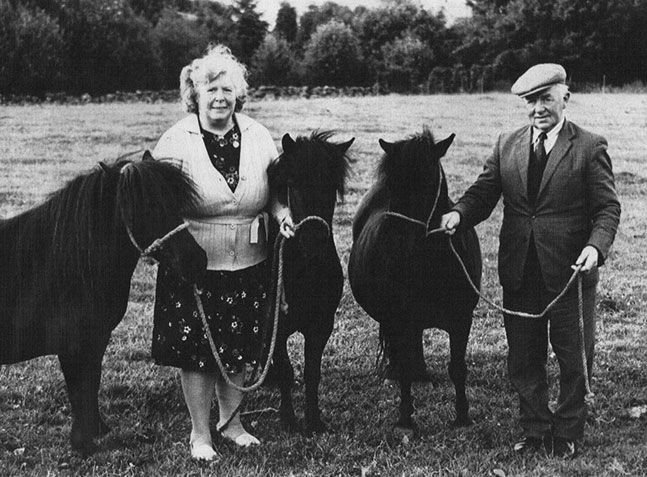 We, Sally and Dave, moved next door to the Shilibeers in 1998. We became good friends and helped out on the farm with their Charolais and the ponies. In 2000, Vera said we could have the first two fillies born that year. These were Lakehead Elissa and Lakehead Miriam, which was the start of the Bellever Shetlands. We showed them with some success - we had an excellent tutor in Vera, who made sure we did as we were told!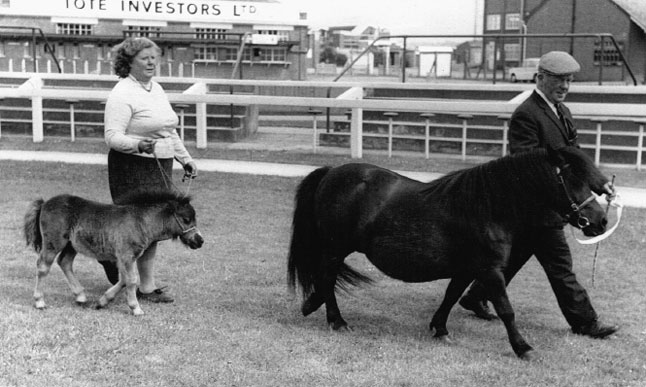 Sadly, George passed away in 2007, and Vera was left reliant on us to take her around and care for her and the farm animals. She paid us with cooked meals and Sunday roasts! We had a lot of success showing Lakehead Meera and Lakehead Elvina at county level and local shows.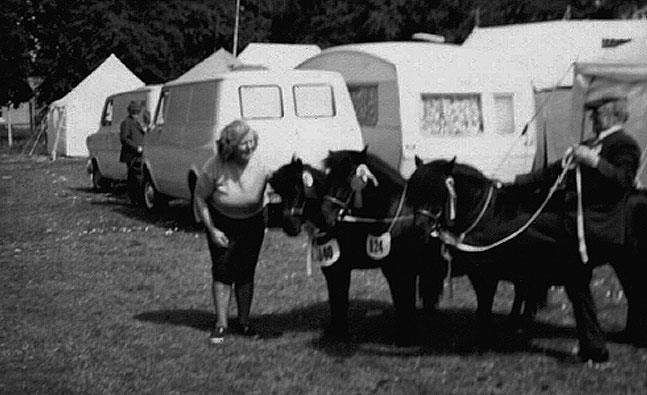 In 2011 we lost our good friend Vera. She left us all of the Lakehead ponies, which we promised to keep, while running the Lakehead M and E bloodlines, which we've run on the same lines as with the Bellever ponies.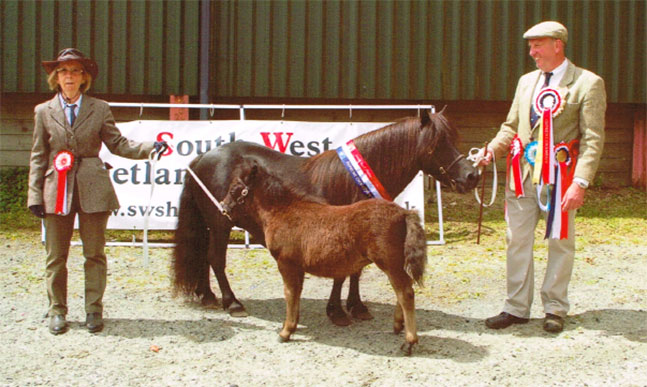 We've had most success with Lakehead Meredith and Lakehead Maibeliane which has won us many supreme champions over the last few years.